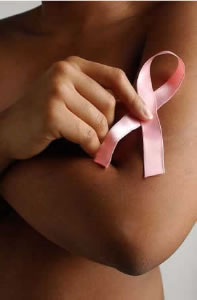 An article published in The Sun (a free newspaper in Malaysia) on 6 November was titled Yoga Way to Health and discussed the benefits of yoga to women who were undergoing breast cancer treatment.
A study was conducted by the University of Texas M.D. Anderson Cancer Center where researchers found that doing yoga is good for women who are going through breast cancer treatment.
This study includes 61 women who have had breast cancer surgery and were receiving radiation treatment. 30 of these women were allocated to a test group that took yoga classes twice weekly.
At the end of 6 weeks, the participants were asked to grade their ability to lift groceries, walk a mile and perform other physical activities. They were asked about feelings of fatigue, their sense of well-being and other portions of their quality of life.

The participants who did the yoga were in better health generally, had less fatigue and fewer problems with daytime sleepiness. Scores were taken on a scale that ranged from 0 to 100. The researchers found that the yoga group had a mean score of about 82 in contrast with the other groups of 69.
The researchers concluded that something as simple as a brief yoga program would be very useful in combating side effects from cancer treatment.
The research effort received praise from the National Cancer Institute in the form of a $2.4 million grant to study the effects of Tibetan Yoga on breast cancer patients who are undergoing chemotherapy.
Yoga integrates relaxation, controlled breathing techniques, stretching, meditation, imagery and physical movements. In the study, instructors emphasized breathing and relaxation, and excluded yoga asanas that would be difficult for patients with a weakend range of motion.
The average age of patients in the study was 52 years.