Kuching, Sarawak: A Yoga Health Camp organized by Kelab Mirage Sarawak (KMS) will be held on 19 – 21 October 2007. Participants will learn various aspects of yoga and yoga asanas and there will be some opportunities to learn about yogic cooking also.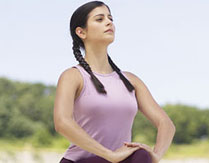 A free public talk will be provided on 17-Oct at K Arts of Living Centre (opposite SRB Chung Hwa School No 2).
For details, please contact Ho Swee Choo 082-243 322, Lee Kim Eng 082-331 512, Linda Wee 014-697 1571 or Grace Sim 012-883 2909.