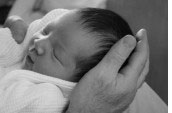 As requested by my learned friend Eddie Law, here's a wonderful song called "When a Child is Born" by Johnny Mathis.
Written by Fred Jay, from a melody by Ciro Dammico the song has been performed by many artists as diverse as Bing Crosby, Boney M, Kenny Rogers, Willie Nelson, The Moody Blues, Placido Domingo and many others.
The version that was performed by Johnny Mathis and produced by Jack Gold spent 3 weeks at the top of the UK charts in December 1976.

It is not really a Christmas song, but some say it is for Christmas because of the Christmas theme – the child referring to the baby Jesus and the star meaning the Star of Bethleham
Happy listening and Merry Christmas 2007!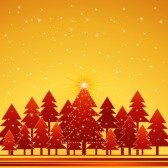 Here are the lyrics of the song:
A ray of hope flickers in the sky
A tiny star lights up way up high
All across the land, dawns a brand new morn
This comes to pass when a child is born
A silent wish sails the seven seas
The winds of change whisper in the trees
And the walls of doubt crumble, tossed and torn
This comes to pass when a child is born
A rosy hue settles all around
You've got the feel you're on solid ground
For a spell or two, no-one seems forlorn
This comes to pass when a child is born
And all of this happens because the world is waiting
Waiting for one child
Black, white, yellow, no-one knows
But a child that will grow up and turn tears to laughter
Hate to love, war to peace and everyone to everyone's neighbour
And misery and suffering will be words to be forgotten, forever
It's all a dream, an illusion now
It must come true, sometime soon somehow
All across the land, dawns a brand new morn
This comes to pass when a child is born