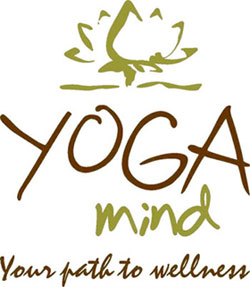 Yet another YogaZone ex-teacher – Nanci Traynor – has decided to branch out and start her own studio.
Yoga Dance guru Nanci is founder of Yoga Mind, which offers a yoga and wellness practice set in a comfy and homey ambience in Bandar Manjalara (near Sri Damansara),
"Yoga Mind", like its name suggests, is about harmonizing the body-mind-soul.
Practitioners are offered a variety of Yoga, Pilates and Dance classes to add zing to their wellness routine. The studio caters from beginner to advanced levels.

In addition to regular classes, Yoga Mind also caters to companies or studios in search of:
– Wellness Programs & Corporate Classes at the Workplace
– Special Workshops & Clinics (e.g. Injury Prevention, Dance, Yoga, Pilates)
– Wellness & Detoxification Retreats
– Events & Performance Planning
Strength Training for Belly Dance – Vertical Hip Movements
Venue: YOGA MIND, Medan Putra Business Centre, Bdr. Manjalara
Date: 5th Oct, 2008 (Sunday)
Time: 10.00am – 12.00pm
Fees: RM50.00
Contact person: Ms. Jo 017-201 6776 / 03-6276 6776
Have you ever wondered how to move your hips with technical precision?
This class will show you how to break down the basic vertical movements of the hips. Learn how to control the up and down movements required in dances like Salsa, Samba, Hip Hop and Belly Dance.
Muscle isolation exercises (drills) are the only path to precision and sexy abs. This class will show you how the pros do it!
Strength training doesn't have to be boring. Nanci say "Turn up the volume and let's dance!"

About Nanci Traynor: Nanci has been dancing and performing Tribal Style Belly Dance for over 10 years. She lived in San Francisco and studied with gurus in this style of dance. Nanci's command of anatomy and physiology comes from over one thousand hours of Yoga Certification.
Address:
70 & 80-1-2, Jln. Medan Putra 3, Medan Putra Business Centre,
Bandar Sri Manjalara, 52200 K. Lumpur (above UOB Bank)
Tel: 03-6276 6776
yoga.mind @ hotmail.com
http://www.yogamind.synthasite.com/