A 30-hour pilates training course for professionals at Ojas Yoga, Bukit Jalil, will be conducted by Mike Leung (for instructor profile, look below).
Details are as follows:
Program: Pilates Mat Certificate
Course: 30 hours
Date: 16-20 October 2009 (5 days)
Time: 10am – 5pm (5 hours per day)
Venue: Ojas Yoga (7-23-M & 1, Aked Esplanade Bkt Jalil Commercial Centre, Jln 14/155B, Tmn Bukit Jalil, 57000 KL)
Fee: RM2,600

INSTRUCTOR PROFILE: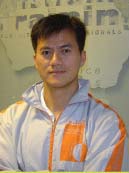 Mike Leung is certified in Human Engineering (Development of a prescriptive program for health & fitness postural), a Best Physical Exercise Expert and a qualified pilates & reformer instructor. His academic achievements include Cert. Human Engineering Technology and Cert. IV in workplace & assessment, as well as experience of 2000 hours as Pilates Reformer. He has taught over 100 workshops and TTCs in Asia.
PILATES:
Pilates is a well-controlled, physical conditioning program for the whole body to help promote balanced fitness and body awareness. The exercise works on strength, flexibility, coordination and posture, which enhances balance, overall body control and helps to prevent as well as recover from injuries.
The training course will include lessons on the fundamentals of pilates, breathing and understanding core control, Pilates mat floor exercises and pilates using the Reformer Bed.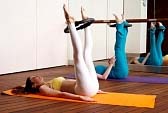 Pilates mat floor exercises will focus on the core muscles to improve body alignment and posture, muscle tone, strength and flexibility.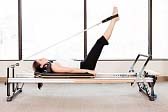 Exercises using the Reformer Bed, a central piece of apparatus of the pilates family, combined with choreography, music, rhythm and body movement will train the body to move more dynamically. Participants will learn core control, correct breathing and proper body alignment. The Reformer Bed is a versatile equipment that will allow for continued progression of pilates in terms of variation and difficulty.
For bookings or further details, visit their website at www.ojasyoga.com.my or contact 03-8994 9615.