Date: June 19-21
Time: 8:30pm on 19th and 20th, 3:00pm on 21st
Contact: yoga.dance.life@gmail.com
Venue: INDICINE -THE KUALA LUMPUR PERFORMING ARTS CENTRE (KLPAC)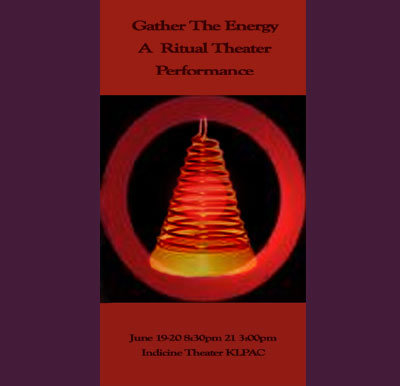 Gather the Energy is a semi-interactive ritual theater performance to celebrate the Summer Solstice. Participation is not required but it is definitely encouraged. In fact, by entry to the performance space you will already be participating!
Gather the Energy is something that must be seen to fully understand. Ritual Theatrics lie outside the written word, where knowledge beyond the word is conveyed. By using ancient ritual performance symbology, and combining that with cross cultural themes, a contemporary statement is made which has relevance to the audience in their daily lives.