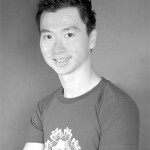 Yin Yoga is a form of static yoga that is quiet and gentle, emphasizing on holding each posture for long periods to enhance muscle relaxation. Through this, Yin Yoga works deep in the connective tissues surrounding the joints, stretching them gently and helping create more space between joints, thus improving joint mobility and flexibility.
This 30-hour course will help you develop a complete understanding on the principles of Ying Yoga, the nature of your joints and its limitations, and teaching techniques to help you successfully conduct your own Yin Yoga class.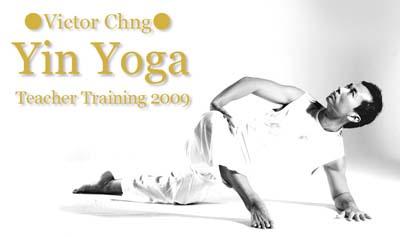 Conducted by: Victor Chng, Singapore
Date: 17 – 20 Sept 2009
Time: 8.00am – 5.00pm everyday (Lunch break at 12.30pm – 1.30pm)
Price: RM 2200
Early bird price: RM 1800 (Before 31 July 2009)
Venue: Ojas Yoga (7-23-M & 1, Aked Esplanade Bkt Jalil Commercial Centre, Jln 14/155B, Tmn Bukit Jalil, 57000 KL)
Course Highlights:
The Theory & Practise of Yin Yoga
Learn about the practise of Yin Yoga and its relationship with Yang Yoga. Students will be able to practise different yin sequences and learn which areas to target in the body.
Understanding Joint Movements
This is a presentation on understanding the limits of movements of the body. Key discussions include: Tension vs Compression, Proportion vs Orientation
How to Teach Yin Yoga
Learn useful teaching techniques adopted by yin yoga teachers
Practicum
Students will be required to pass tests which include a written assignment on Yin Yoga, simple oral test on Yin Yoga and on conducting a real class.
For further enquiries, visit their website at www.ojasyoga.com.my or contact Felicia at 03-8994 9615 or 016-335 4773, or via email at inquiry@ojasyoga.com.my.