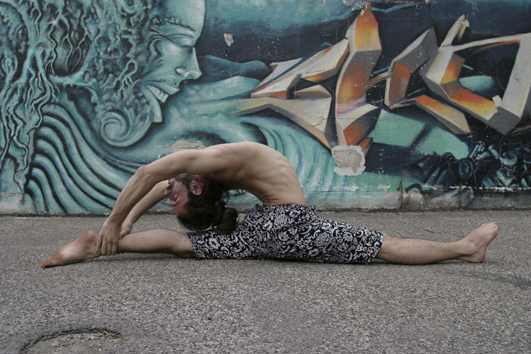 Matej Jurenka, born in Slovakia, discovered yoga at the age of 20 through a book titled "Light on Yoga" written by B.K.S. Iyengar. Since then, he has dedicated himself to the art and now spends his days practising the most advanced levels of Hatha Yoga, conducting workshops and classes across the globe.
He is a graduate from the Yoga India School in Mysore, directed by Yoga master Bharath Shetty. The school is a reputable institution registered with Yoga Alliance, an organization which registers yoga schools and instructors all over the world. Matej's other main influence is the Bihar School of Yoga.
Workshop: 2-days Yoga Darsshana The Art of Backbending & Twisting Workshop
Held by: Matej Jurenka
The workshop is divided into four sessions. They are as follows:
Session 1 : Backbending asanas using breath and vinyasa techniques
Session 2 : Advanced backbending asanas
Session 3 : Inversions and variations using breath and vinyasa techniques
Session 4 : Rotation using breath and vinyasa techniques
Date: 22 Aug – 23 Aug 2009 (Saturday & Sunday)
Venue: Ojas Yoga
Address: No.7-23-M & 1, Aked Esplanade Bukit Jalil Commercial Centre, Jln 14/155B, Tmn Bukit Jalil, 57000, KL, Malaysia.
Contact: 03-8994 9615 or 016-335 4773 (Felicia)
Fees: RM 200 per session (10% discount for 2nd & 3rd session, RM 600 for all 4 sessions)
Maximum: 25 participants per session (open to all levels of practitioners)
Although sessions can be taken individually, they are designed to flow sequentially.
A letter of attendance will be presented to those who complete the 2-day workshop.
Register early to avoid disappointment.
Closing Date: 15th July 2009