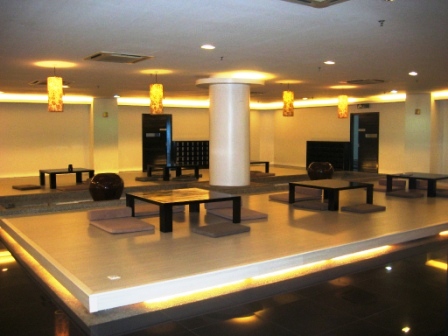 PROMOTION PERIOD: 1 MONTH (13-AUG-09 TO 13-SEP-09)
Free passes worth RM40 at the very upmarket and trendy Energy Yoga and Pilates spa and boutique centre to be given away!! All you have to do to get your hands on a free pass is any of these three things:
1) Subscribe to KL Yoga.

How do you do that? Simple! Just enter your email in this box located on our right column.
2) Post on your blog/website and link back to us
Do you own a blog or website? Write a post on this great promotion we are giving away and link back to this website.
3) Facebook us!
Don't have a blog/website? No worries. Just write a simple post on this promotion in your Facebook, link back to this website and we'll hand you a free pass.
Remember, you only need to do ONE of the above. Once you have completed any of these steps, just drop an email to jean@michallorenc.com and we will forward a pass to you.
Our passes are limited, so don't wait any longer! Get your free pass now! And tell all your friends about it!
*Only non-existing members of Energy Yoga qualify for this promotion. Management of Energy Yoga reserves all the rights to retract the complimentary passes if you are already an existing member.
********* THIS PROMOTION IS NOW CLOSED ************