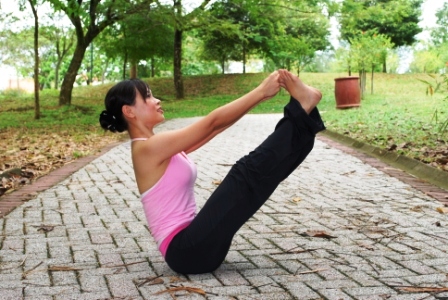 Oriental TCM Yoga Centre in Puchong offers a unique form of yoga – a combination of Ashtanga yoga and the art of acupressure. From her youthful appearance, one would not expect that Jenny Pang, the owner and master instructor of the comfortable yoga centre, has more than a decade of in-depth knowledge of both yoga and Traditional Chinese Medicine (TCM).
Recently we were fortunate to have a chat with the friendly and talented Jenny at her studio, where she shared with us her how she came to create her own unique form of yoga, its health benefits and her future plans for her yoga centre.

How did you get involved in TCM?
Jenny: My family runs the Nanjing Chinese Medical Centre and the Oriental Academy of Chinese Medicine. The principal of the medical centre and the institute is my father, Prof K.M. Pang. So it was only natural that I would also learn and be trained in TCM.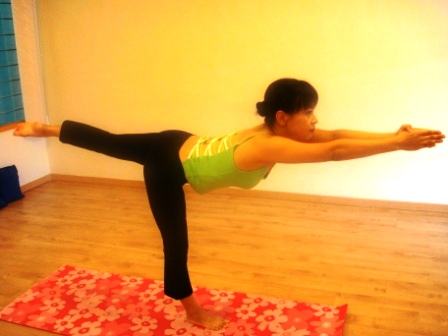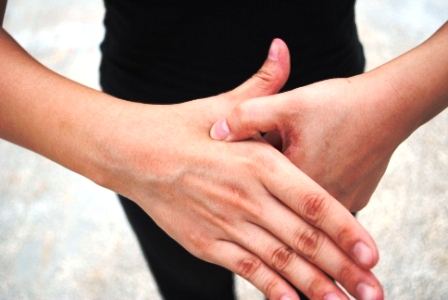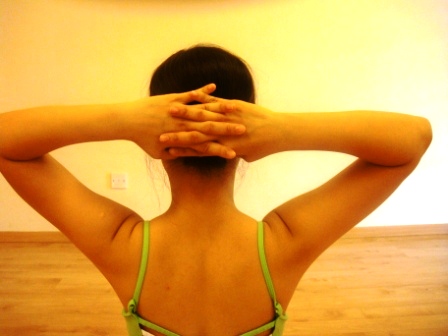 Jenny demonstrating how to activate pressure points while performing yoga
How did you come up with this unique form of yoga combined with TCM techniques?
Jenny: In the course of my TCM training, I was sent to various parts of China to learn from institutes and hospitals. Yoga is highly recommended as an exercise to complement TCM to promote healing and cure certain illnesses.
The hospitals referred me to some of their well-known yoga centres and I started learning from them. After feeling the benefits of yoga, I developed a passion for it. As I saw more patients, I wanted to help more people regain their health and that's when I decided to start sharing yoga with the community.
Over time, I developed a form of yoga that incorporates acupressure techniques into the poses. In TCM, we learn that there are pressure points all over our body that can be activated to enhance our health. For example, pressing a point in the centre of our ankle joint can reduce eye bags and water retention. Or applying pressure at a point between the big toe and the second toe could cool down a hot temper.
So I thought, why not apply acupressure as we are performing yoga so that we could reap twice the benefits?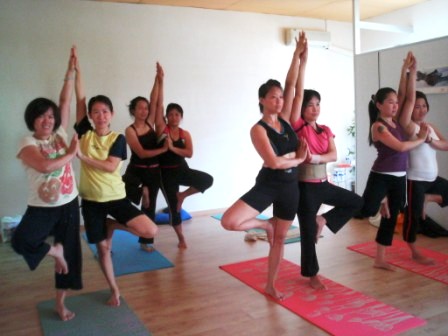 Interactive sessions for students to help one another as well as to encourage bonding
What is the style of yoga you created and what are their benefits?
Jenny: The two types of TCM yoga are Meridian Dance and Spinal Core Yoga. Meridian Dance is more acupressure intensive. It starts off with 35 minutes of acupressure exercises, followed by a little yoga and then finishes with 10 minutes of meditation. The acupressure exercises will help stimulate different parts of the body and various organs to promote blood circulation, detoxification and healing.
Spinal Core Yoga is a set of yoga poses that mainly stretches the spine and back muscles. This yoga is popular among working executives who suffer from back and shoulder aches due to spending too many hours of working on a computer. It is also highly recommended for young students and children as it can help them align their spine, which may become lopsided due to carrying heavy school bags daily.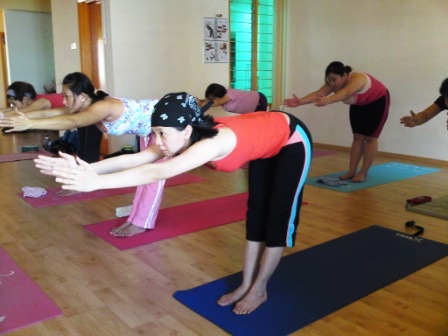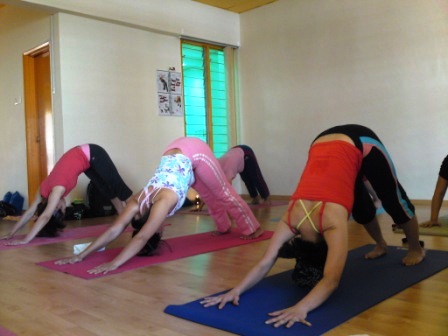 Spinal Core focuses on poses that stretch the spine and back muscles
What other classes do you offer?
Jenny: Other classes offered are Belly Dancing, Yoga Pilates, Ashtanga Yoga and Prenatal Yoga. Ashtanga Yoga would be a much faster-paced and intense form of yoga, where one pose flows to the next quickly.
For prenatal yoga, we teach specific exercises that are good for soon-to-be mothers, such as exercises to induce production of breast milk, and poses to strengthen the womb and hips.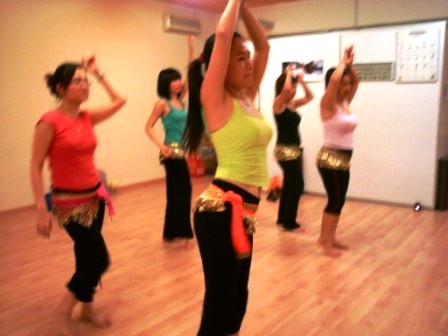 Bellydancing classes are also available at Oriental TCM Yoga centre
Do you offer training of TCM yoga to students?
Jenny: I do have several students under me who have shown the interest to become instructors. We are currently trying to organize training in China for them.
In your opinion, what makes a good and successful yoga instructor?
Jenny: A good teacher must have self-discipline and self-practise. And one must always be concerned about the students. We should always pay attention to their expressions to see if they are able to follow the class.
We must also be aware of the health problems of the students so that we know when to push and when not to push a student to his/her limit.
For example, I have an advanced student who had surgery not too long ago. She is now starting again with basic yoga to strengthen her body. Because I know her condition, I pay closer attention to her and I don't push her too much.
Six months ago, I had another student with chronic skin problems who was shy and reserved in class at first. But I pushed her to perform the poses so that it would help detoxify her body. Now her complexion has cleared up and her skin has gotten much smoother.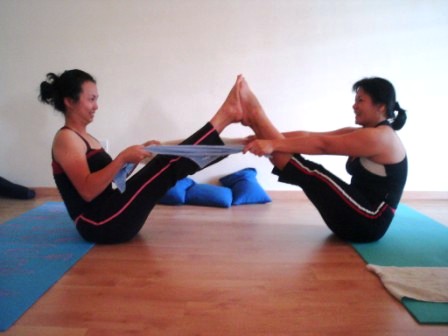 Students that lack flexibility or have back problems are monitored and advised to use props such as a towel as shown above
What are your future plans for your yoga centre?
Jenny: I hope to expand and spread the teachings of yoga which I have learned. Apart from conducting classes, I am also focusing on developing more yoga instructors in my centre. Hopefully, when I have more independent instructors in the future, I will be able to take some time off to further my training in other countries. If things go well, I also hope to open more yoga centres in KL.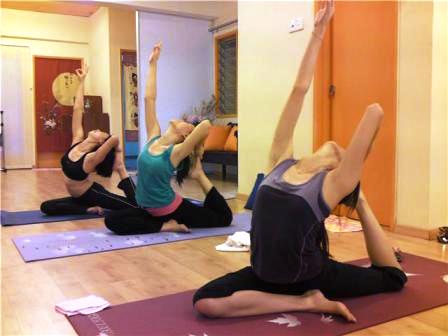 Jenny is certified by Om Karananda Patanjali Yoga Kendra Rishikesh, India and Light On Yoga Training Centre Beijing, China. The details of her yoga centre are as follows:
Oriental TCM Yoga Center
No L-03-05, Jalan PPK1, Sec 3, Jalan Puchong, Taman Kinrarra
Website: http://www.ortcm.com.my
Tel: Puchong 8076 8642 / Cheras 9133 1642 / Ampang 4296 9728 / Kajang 9076 3376