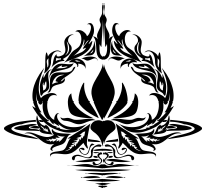 Say goodbye to flab!
What: FREE Core Strength Vinyasa (flow) yoga class **
When: Sunday, 3 January 2010
Where: Function Hall, ground floor, Block B, Danau Idaman Condo, Jalan 2/109F
Taman Danau Desa, 58100 Kuala Lumpur
Time: 10.30am – 12.00pm
Teacher: Roslin Mohd Daud
Jumpstart your shift to a healthy 2010, with a FREE Core Strength Vinyasa yoga class on the weekend after the New Year – perfect to help u detox and get back in shape and get rockin' in new year.
We'll run thru some CSV yoga signature poses (modified/tailored to your ability), and use these to help u develop flexibility and strength. We will then put it all together to form a final and sizzling Core Sun Salutation series. Take it home and begin your own practice, complement your existing practice or enhance your other exercises. Take this time for yourself and you'll have much more to offer to those around you.
What u need:
1. A non-slip yoga mat.
2. A towel and a bottle of water.
3. Comfortable yoga wear or clothing.
Enquiries and RSVP :
jeeszer@gmail.com or www.theposeclub.wordpress.com or 017-907 4834
Namaste
Roslin Mohd Daud (Certified Core Strength Vinyasa Yoga teacher)
Note: This is a dynamic practice – please get your doctor's clearance first.