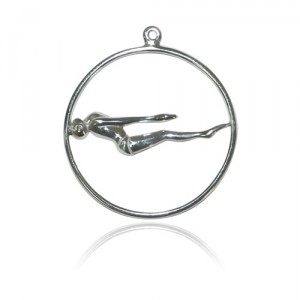 Unifiedon4th designs and manufactures a range of Yoga Pose pendants in sterling silver. As a manufacturer it usually supplies to wholesale clients who sell to retail customers. However this time, it is offering this range directly to yoga studios in various countries at its factory price.
We are told that the business owner is himself an avid yoga enthusiast and has involved many of his staff and factory craftspeople in yoga during their work week. Visiting yoga studios during his travels, he understands yoga and the studios that support yoga is often a labor of love and life style choice.
The company has started with a small choice of twelve male and twelve female postures. Prices range from US$3.00 to $6.00 per sterling silver pendant.
Contact Person: Ms. Tia Prasetya
PT. DMD ASIA / Latitude 37 /Unifiedon4th
999X JL Lasmana Denpasar Bali Indonesia 80361
Tel: 62 361 735 546
Fax: 62 361 735 593
Cell: 62 811 380 345
Email: tia@unifiedon4th.com
Website: http://www.unifiedon4th.com