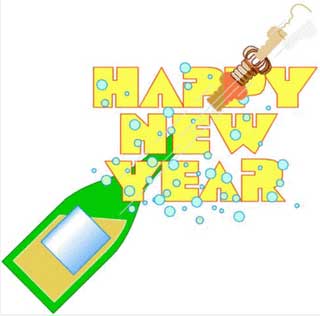 A Happy New Year to all you readers out there! May 2008 be a wonderful year for you!
I have decided to kick off the new year with a new look! With a little help from my friend kitkat, KL Yoga has moved from WordPress 1.5 to Wordress 2.3.
Thanks Kitkat for your tips & this fantastic Colorful WordPress Theme!
For those of you who have resolved to be more healthy in 2008, here's a little humour to encourage you…
A young man at a new year party turns towards his friend and asks for a cigarette.
'I thought you made a new year resolution to quit smoking' his mate says.
'I'm in the process of quitting' the man says back.
'Right now, I am in the middle of phase one' he continues.
'What's phase one?'
'I've quit buying'
Eat Well, Sleep Well, Excercise Well! A Blessed 2008