Min Sim is a dedicated yoga practitioner. Formerly an Investment Banker, she has turned entrepreneur and recently launched Om Republic – her own line of Yoga and Dance Wear, which we profiled last week. Min speaks to KLyoga about her business, passion, dance and yoga.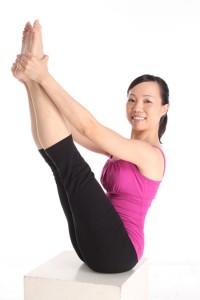 KLY: Chinese cultural dance isn't quite as popular as other dances that people take up nowadays like modern, hip-hop, ballroom etc. How did you get involved in it and why?
Min: It was the only type of dance they taught at my secondary school's dance club. But looking back, even if they had offered modern, hip-hop or ballroom, I would've still chosen Chinese dance. It's beautiful and lyrical, with a very distinct character.